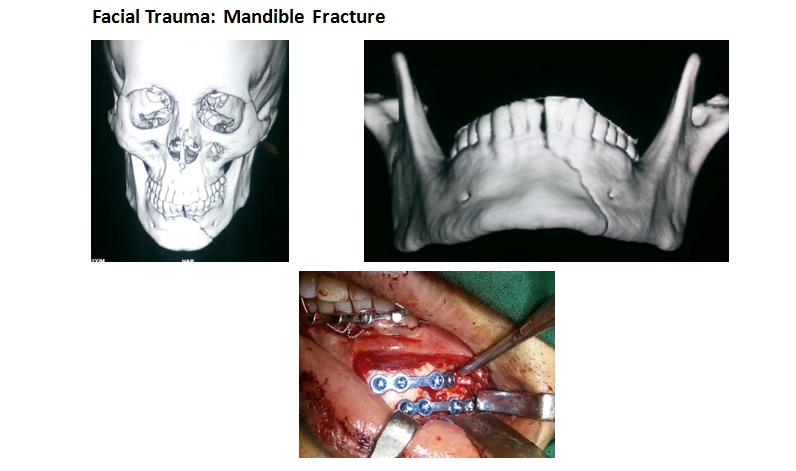 25th January, 2016
On 25th Jan 2015, I Entered Bethany Hospital , with a serious mouth injury occurred while playing cricket.
Hospital staff took me to the casualty room. They gave me pain killer and first aid. As it was Sunday, doctors were not available to treat me immediately. They called Dr. Rahul Shah to see my case. He came and examined me. He told the staff to take some x-rays, Ct Scan, ECG etc. of mine. After examining everything he came to me and my family and gave a shocker saying I have a broken mandible and three fractures on right side of my face. At the same time he assured me and my family that I will be on the ground in next Two months. It was a breather for me. He told me that he will operate me on 26th January, 2015 (the next day).
Don't know why but the way Dr. Rahul talking / treating me and my family, built confidence about him and I felt like he is a family member who will ensure my speedy recovery. Next day he prepared me for the operation, which last for almost 4.00 hrs. He placed two titanium plates over my broken mandibule and tied my jaws with archbar wired into the teeth.  It was open mouth surgery.  Best part, it was done without a single cut on my face. I could not open my mouth for almost a month, for faster recovery. I was on strict liquid diet for one month.
After a month of surgery arch wiring was removed and I could open my mouth, though not to full extent. However, regular follow-up and physiotherapy as advised by Dr. Rahul helped me to live normal life very quickly, as within a period of next three months I was able to eat everything including non-veg. Further, within two months of operation, I was again on the ground to play cricket. Now, I am living a normal life without sense of any injury on my face. All credit goes to Dr. Rahul.
Further, Dr. Rahul has given me a medical certificate saying platinum plates with eight screws are placed on my mandible. This certificate will help me to avoid any future hindrance in security checks while my international journeys.
I am fortunate that I got operated by him.
Reagrds
Rajendra P. Bhosale